eConowind, a Dutch based company involved in wind-assisted ship propulsion, joins the Maritime Transport Efficiency Conference as a sponsor.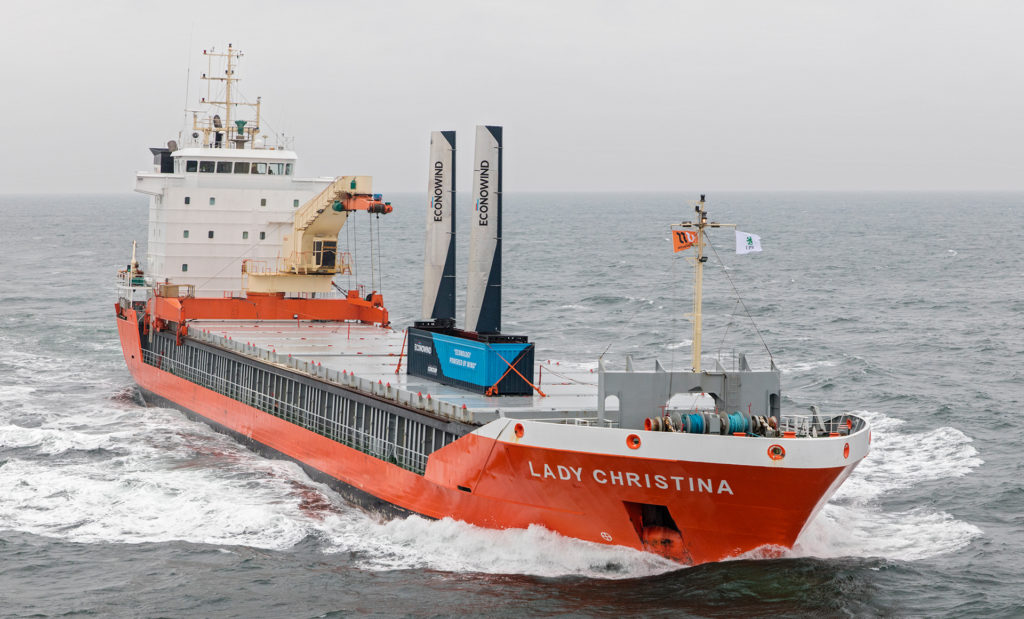 Geneva (SUI), October 7, 2019 – The Maritime Transport Efficiency Conference (MTE Conference) is pleased to welcome eConowind amongst its partners. Based in the Netherlands, with a ship design and engineering office in Groningen, eConowind is fully dedicated to wind-assisted ship propulsion.
"After several years of development and testing our solution is now commercialized and a cargo ship uses our technology", explains Frank Nieuwenhuis, CEO of eConowind. "The Maritime Transport Efficiency Conference, in eight months in Geneva, will be a perfect opportunity to show latest developments in new versions and disclose some precise figures based on actual facts. Our goal is to develop solutions that are good for the environment and also economical and this is exactly what MTE Conference wants to promote. We look forward to attending this conference."
The Maritime Transport Efficiency Conference was created to bring together all stakeholders involved in maritime transport technology, create a positive dynamic around sustainability issues, encourage and promote innovation and new developments aimed at improving the environmental balance sheet and reducing operating costs.
The conference will take place in Geneva, Switzerland, on May 18-19, 2020. It is is open to all stakeholders in maritime transport and motorboats concerned about their environmental impact and determined to reduce their operating costs, as well as politicians, technology developers, students or NGO's.
"The solution proposed by eConowind is smart: the wind is free and widely available", says Bernard Schopfer, organiser of the Maritime Efficiency Transport Conference. "According to most experts involved in technological developments, the future of the shipping industry will be hybrid, bringing together different innovative technologies. eConowind is a pioneer in its field, and it will be very interesting to discover their latest results at our conference in Geneva."